07.17.2013
Madison's Central Lunch Celebrates 85 Years
For Joe DeBiase, the number 13 is anything but unlucky. His father, Carmine DeBiase, opened Central Lunch on Friday the 13th in July of 1928. And this year, the family owned-and-operated lunch joint, appropriately located at 13 Central Avenue, celebrates its 85th anniversary on July 13th…[link]
05.03.2013
Five AM
A documentary about life in Ithaca before the sun goes up [link]
04.30.2013
Confused, Poor and Blissfully Happy
"What are you doing after graduation?" is a loaded question, but one that I have fortunately perfected a response to. I shrug sheepishly, give a little sigh and say, "I wish I knew." It's a question that stirs my most deep-seated fears, but one that all seniors inevitably face. I've been trying unsuccessfully to evade it for the past couple of months…[link]
04.16.2013
A High Stakes Fight for Journalists
You know it's been a rough work week when the fruits of your labor are rewarded with a possible jail sentence rather than a paycheck. Fox reporter Jana Winter is currently caught on the prongs of the proverbial Morton's fork as she faces the decision of whether to sully her reputation by divulging confidential sources or to stay mum and spend time in prison…[link]
04.02.2013
Out of Frame, Out of Focus
The events of the Steubenville trial ignited a nationwide conversation two weeks ago about the role of rape, social media and idolized student athletes in our culture. And if the public wasn't already reeling from the depraved acts at the center of this case, it certainly was after a number of prominent media organizations mishandled their coverage…[link] 
03.12.2013
The Hostage's Story
Late last year, NBC's Chief Foreign Correspondent Richard Engel and his news team snuck across the Turkish border into Syria to cover the ongoing civil war. The journalists were driving through rebel territory when their vehicle was suddenly surrounded by armed government militia…[link]
02.26.2013
A New Generation of Watchdogs
From the muckrakers of the Progressive Era to Woodward and Bernstein's shocking expose of the Watergate scandal, investigative reporters hold a place of high regard in the history of Western journalism…[link]
02.12.2013
The Kids, Are They Alright?
I was mid-conversation with Richela's mom, suggesting Mystic Country in Connecticut as a possible family-friendly vacation option, when Richela piped up and said, to my surprise, "I don't ever want to go to Connecticut. I'm afraid that I might get shot." [link]
01.29.2013
Toying With Our Emotions
There is something sterile about our news. It tends to be void of feeling, lacking in adjectives and just as buttoned-up as Brian Williams reading off his teleprompter, not a single hair out of place… [link]
12.09.2012
In Close Quarters (2012)
Bringing us together costs just 25 cents…[link]
11.12.2012
The Nate Silver Effect
Nate Silver is looking pretty darn smart right now. After correctly predicting the winner of all 50 states in last week's presidential election, the statistician and New York Times blogger is basking in the glow of his overnight shot to stardom…[link]
09.24.2012
'Gotcha' Has No Place in Politics
How many hidden cameras does it take to derail a campaign? After the events of this week, many pundits would say just one. But I'm not so sure…[link]
07.30.2012
Kouign Amann
A feature story about Dominique Ansel's unique French treat that New Yorkers just can't get enough of…[link]
07.20.2012
Moneywatch
Financial news anchor read…[link] 
11.9.2011
Obama on Gender Equality: "We Are Not Done Yet"
President Obama lauded the progress being made toward gender equality at a National Women's Law Center event tonight honoring the achievements of the women Freedom Riders, and urged supporters to help him continue in the effort to bring positive changes for women…[link]
LearnVest — Where Life Gets Richer
Check out my posts here!
5.9.2011
Closing Roads Would Speed Up Traffic, Says Mathematician in "Price of Anarchy" Talk
When traffic congestion becomes a problem, new bridges or bigger roads might seem like the obvious solution. But sometimes the opposite is true, according to John Hubbard, professor of mathematics: Closing roads can actually speed up traffic…[link]
4.14.2011
"Toxic Stew" of Domestic Issues Will Define 2012 Presidential Election, Says Rove 
Karl Rove stressed the economy, health care, spending and the deficit as the critical issues for the 2012 presidential election to a packed audience in Call Auditorium April 13 while criticizing the Obama administration's plans for the economy and health care…[link]
4.12.2011
From Tagalog and Tibetan to Thai: 16 languages in 14 schools
With foreign language programs being slashed in grades K-12 across the country, the CERIS Language and Culture Program is working to foster a love of foreign language learning in young people by offering 6- to 12-week after-school language programs to schools in the Ithaca region…[link]
3.15.2011
Middle Eastern protests are result of "diffusion effect," says government professor 
All eyes have been on the Middle East for the past few months as a series of sweeping protests across the region challenge authoritarian regimes and bring prospects of a democratic future… [link]
2.22.2011
Students Flock to "Magical Mushrooms" Class
No. 69 on the unofficial list of "161 Things Every Cornellian Should Do" is to take the Magical Mushrooms, Mischievous Molds class, something that more than 5,500 students have checked off their Big Red to do list…[link]
2.7.2011
Education and Threat of Civil Lawsuits Could Curb Irresponsible Online Posting, Says Scholar
A generation ago, memories of reckless mistakes, embarrassing lapses of judgment, harmful gossip and malicious rumors faded over time. But today, with the booming popularity of social media sites and the lightning speed of information travel, a single misstep can mean a lifelong tarnished reputation…[link]
2.2.2011 
Professors Clash with War Veteran over U.S. Military Presence in Afghanistan 
October 2011 will mark the 10-year anniversary of the American invasion of Afghanistan. After a decade of war and thousands of lives lost, should the United States and NATO remain in the country? [link]
1.21.2011
Happiness 9 to 5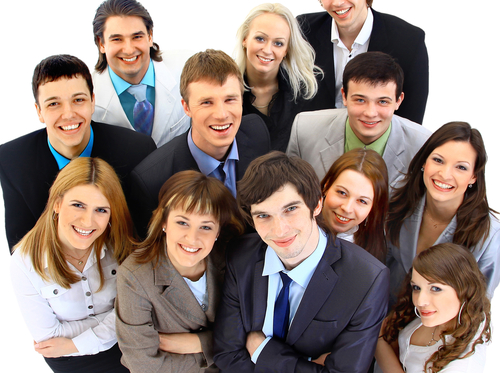 Free beer on Fridays, ping pong breaks and knitting clubs.

Sounds like an activity list from a cruise ship, or maybe the schedule pulled out of a retiree's planner. Nope, these are the perks that some lucky individuals enjoy on the job every day…[link]
1.20.2011
iBreach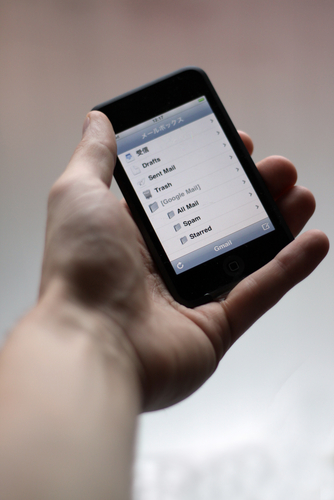 No one is safe from the slimy tricks of today's most conniving hackers. Not Rahm Emmanuel. Not Diane Sawyer. Not even New York Mayor Michael Bloomberg…[link] 
1.19.2011
Bird-Flu-Proof and Delicious 
The names alone are enough to send shivers down spines. There's just something frightening and sinister about diseases that can spread like wildfire and quietly kill millions…[link]